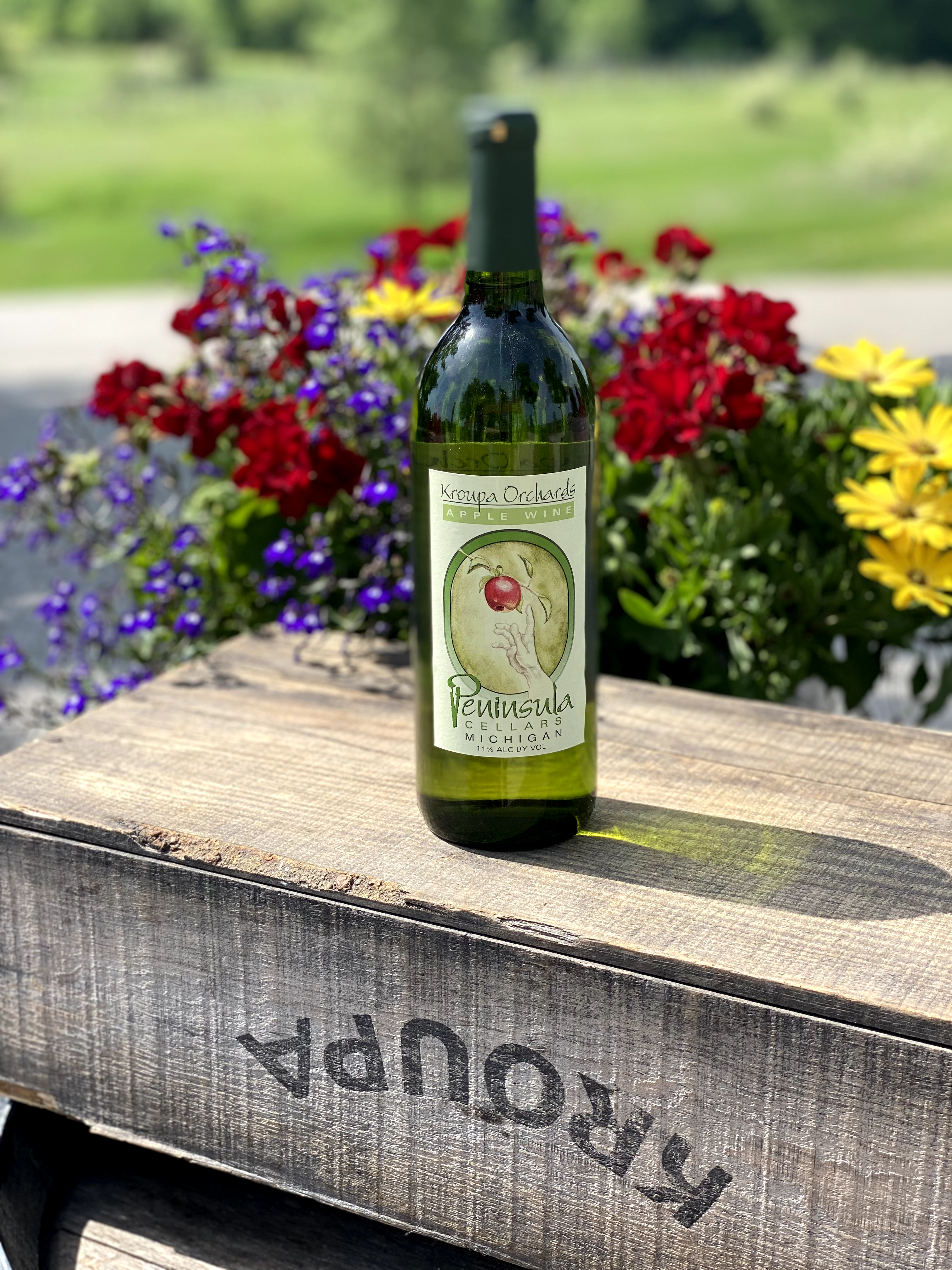 Kroupa Orchards Apple Wine
$16.99/bottle   
This blend of Macintosh, Spy, Empire, and Greening apples makes for a delicious, light, crisp wine with an acidic tang. This wine is perfect for mulling.
Recipe:
Peninsula Cellars Mulled Apple Wine
2 – bottles of Kroupa Orchards Apple Wine
1/4-1/2 c. of white sugar
1 – Satchel of mulling spice (available for purchase through our tasting room)
Combine ingredients in crock pot and place temperature setting to low. Let sit until warm and sugar has completely dissolved. Serve it chilled too! Simply cool mulled apple wine and add 1 2L of ginger ale, garnish with fresh cut apples and cinnamon sticks! Enjoy!